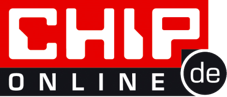 This is what the press says
"The "Filmora Video Editor" from Wondershare is a very handy and great program. With over 300 effects, a tidy and easy-to-use interface, you can create your own movies in turn. "
Michael Humpa | CHIP software editor
Edit videos with minimal effort
Filmora's intuitive design makes it easy to rotate, merge, trim, separate, cut, and crop your videos
4K Editing Support
Edit and export videos at resolutions of up to 4K.
Noise Removal
Remove unwanted background noise easily.
Picture in Picture (PIP)
Layer multiple video clips using the Picture in Picture track.
Speed Control
Make your clips up to ten times faster or slower to create time lapses or slow motion effects.
Reverse
Flip your clips and play them backwards.
GIF Support
Import, edit, and export .GIF files.
Audio Separation
Detach your audio from your video clip and edit it separately.
Scene Detection
Have Filmora scan your clips for scene changes to save yourself time.
Create your world of stories
Ignite your story with Filmora's extensive creative tools

Cut, trim, crop and merge your videos. Get even faster results with the innovative Instant Cutter tool.
Video cut simplified

Choose from various royalty-free songs and sound effects to make your videos even more exciting.
Create ambiance with music & sound effects

Make your videos stand out with more than 300 effects, such as overlays, transitions, badges, filters, and text effects. Get even more effects for various themes like gaming, fitness, wedding, cinema, and more from the innovative Filmora Effects Store.
Hollywood-styled effects

With Filmora, you are always just 1 or 2 clicks away from your desired editing. Drag and drop effects on your video to apply them.
Modern & easy to use interface

Stabilize your videos and remove the fisheye effect with the help of the innovative ActionCam-Tool.
Edit ActionCam & GoPro videos

We are always there for you with free software updates, helpful tutorial videos, and user guides. As a gift for our loyal users, we are also giving away free effect packs from the Filmora Effects Store.
Free support & giveaways
More than 5 million users create their videos with Filmora.
I've tried quite a few video editing software and I have to say Filmora offers the most bang for the buck. The interface is also not looking like one of the space shuttles, which I appreciate. If you include motion tracking for the effects I'm 100% satisfied.
I bought Filmora mainly for editing videos for my YouTube channel. The effects are pretty cool and I love that you only need to drag and drop them onto the video track to apply them. With filmora.io there's also a Filmora YouTube community, that helps YouTubers like me with useful insights. I can only recommend the software!
I use Filmora together with the two Blockbuster Effects Packs. Now I can realize my dream of an action movie with gunfire and explosions. More sound effects would be subtle, though. 5 out of 5 stars from me!